Where can I learn MORE about ArtStuff Printables!?
At our blog! Here we post about new items and also suggest to use our product in fun ways! We also feature photos of our products in use.
Also at our Facebook page! Like us to be the first to know about new items!
What can I use these images for?
Please refer to the Terms and Conditions page for appropriate use of ArtStuff Printables.
How do I open and print my digital download?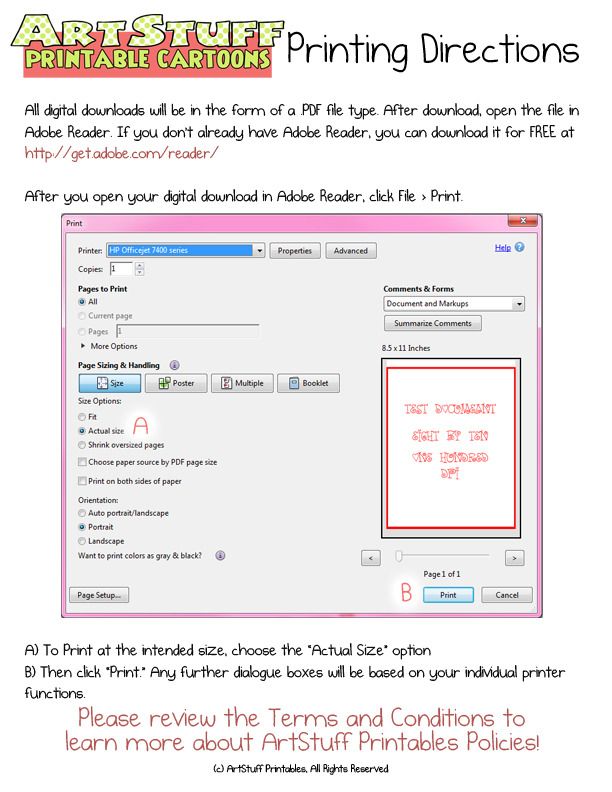 What supplies do I need?
First you need to download Adobe Reader. You can download it here for free! This is the software you will use to open all ArtStuff Printables digital downloads!

Other supplies include a functioning printer, printer paper, and printer ink. Depending on what kind of product you are printing out, you may consider using cardstock or photo paper.
How do I recieve my download?
You will receive a a .pdf file shortly after you purchace your digital download in your email. It will provide a link that will download the file onto your computer.
I never received a link to the digital download... What do I do now?
First double check that you are checking the same email account as the one you provided with ArtStuffPrintables.com.
If you still have not received a link, then contact ArtStuff Printables and we will resend the link to you.